Fall is upon us, and student will soon be packing their bags and leaving for college.  If your child is leaving, Kara Powell from the Fuller Youth Institute released this article about preparing your child for college.  Dr. Kara Powell is the Executive Director of the Fuller Youth Institute (FYI) and a faculty member at Fuller Theological Seminary.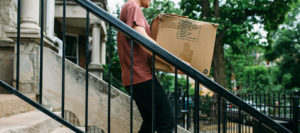 When our oldest started high school, multiple older parents told me that high school would fly by. I didn't believe them, but now that Nathan is diving into eleventh grade, I've jumped on the "high school goes so fast" bandwagon.
Pass it along to someone you know is dropping off a student this fall.
If you work with emerging adults, please join Kara and other members of the Fuller Youth Institute as members of the EA Network – a networking site on Facebook.
Other resources: