Equipping parents for each stage of their child's development is important.  EA Resources is designed to gather resources for parents and churches who want to minister to the needs of emerging adults.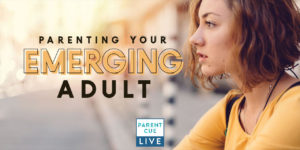 Here is a podcast by Steven Argue, who is an expert on emerging adulthood and faith.  He is also the parent of three emerging adults.
If you work regularly with Emerging Adults, connect with Steve and many others through joining the EA Network on Facebook.
Steve joined the Fuller Theological Seminary faculty in June 2015 in a hybrid role as assistant professor of youth, family, and culture and as an applied research strategist with the Fuller Youth Institute (FYI). He is a thought leader and researcher with decades of on-the-ground ministry experience.