I found this resource, and wanted to share it with my readers.
What are some of the specific issues that this new life phase might raise for church and culture? First, we might consider the content and texture of the religious faith of emerging adults. Having grown up in whatever religious traditions, congregations, and families of faith they have, and having participated in whatever youth groups and Sunday School and catechism classes they have, what then becomes of the religious faith of youth ages 18 to 30? Some have referred to this life stage as a mysterious "black hole" in the life of the American church. Quite a dramatic idea. Does research bear it out?
The article is written Christian Smith who is William R. Kenan, Jr. Professor of Sociology and Director of the Center for the Study of Religion and Society at the University of Notre Dame, and the co-author of Souls in Transition: The Religious and Spiritual Lives of Emerging Adults.
I like the article because it does not reflect necessary on Millennials, but focuses on the life stage of emerging adulthood, and how this phase of life affects their faith.  My favorite quote from the article:
1.  "The church has an opportunity to help emerging adults work through these issues, but only if it is willing to listen to young adults and help them process their experiences."
2.  "For starters, American Christians—parents, pastors, seminary professors, counselors, educators, small-group leaders, and more—can simply become better informed about the emerging adulthood phenomenon."  If your congregation or church leadership needs an education about emerging adults, (and you can't afford Christian Smith – Contact me.)
There is no mass-market response to the Millennial Exodus. The church's future lies in the people of God engaging a new generation by being fully present in their lives and believing in the power of partnership.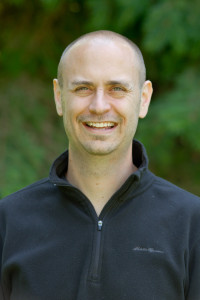 Dr. G. David Boyd is the Founder and Managing Director of EA Resources, a non-profit designed to equip church and parents to understand emerging adulthood.  He is also the Founder of the EA Network, a national network whose purpose is to connect resources to those who work with emerging adults.