I came across a neat resource put out by the Faith Communities Today national surveys of American congregations.  The resource is produced by Kristina Lizardy-Hajbi, Director of the Center for Analytics, Research and Data in the United Church of Christ.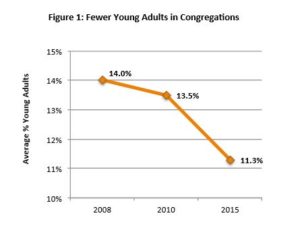 Here were two interesting quotes from the paper.
In general, congregations that increased young adult participation over the last three years gained an average of nearly 20 young adults per congregation (with an increase of five young adults being the most frequent number reported).
Other characteristics of critical mass young adult congregations include higher likelihoods that the majority of regularly participating adults are theologically conservative the congregation has higher percentages of children and youth, and the congregation prioritizes engaging young adults.
If you want to attract emerging adults.  You must prioritize emerging adults.  Rather than giving lip-service to reaching young adults, the priorities of your church are revealed through your website and other forms of communications, budget, and staffing.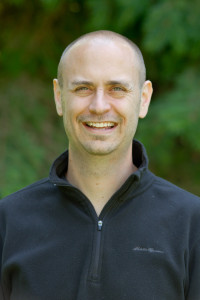 Dr. G. David Boyd is the Managing Director of EA Resources.  He is the founder of the EA Network.  If he can help you and your community ministry to the emerging adults in your community, please contact him at gdavid@earesources.org.