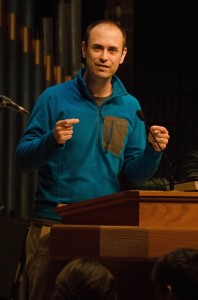 David is a gifted communicator, and has a passion to teach the Word of God.  He has been speaking to youth groups, camps, and churches for over 12 years.
Here are a few links:
Understanding Adulthood – a radio interview on the Faith Radio Network. 
Just Keep Swimming – parenting upstream.  
Life as a Lego Block – being apart of the intergenerational body of Christ.
If you would like David to speak to your group, please contact him at gdavid@earesources.org.
Sharing the Gospel in a Post Christian World