The three developmental tasks of adulthood are to discover vocation, establish autonomy, and develop community.  These tasks cannot be accomplished overnight, and emerging adults require support to accomplish these tasks.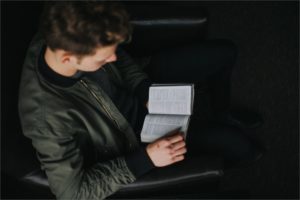 In her book, Big Questions, Worthy Dreams, Sharon Parks states that one place where emerging adults can find this support is a mentoring community. Parks describes a mentoring community as "an environment or milieu that provides the right mix of support, challenge, opportunity, and inspiration." (Article)  Mentoring communities can be formed in many social settings including: a classroom, laboratory, athletic team, residence hall, neighborhood or church. Regardless of the form, here is an overview of Park's list of essential aspects for a mentoring community.
Park's list of essential aspects for a mentoring community.
1.  Support
When developing a mentoring community, you must create an atmosphere where emerging adults feel supported through words and actions.  Although spiritual direction and encouragement are central to your ministry, your support must go beyond quips and Bible verses.  Your support must be abundantly clear, resulting in tangible acts.  Emerging adults must have their basic human needs met to focus on the developmental tasks of adulthood. (Read more about Maslow's Hierarchy of needs as it pertains to adulthood.)
2.  Challenge
While providing support, you must also challenge emerging adults.  We must promote questions in order to cause growth and to stir them towards autonomy of beliefs and actions (Raising Expectations on Emerging Adults).  Good questions from mentors include: How is this working for you?, What do you think?, How would you respond?, and How does that apply or affect your life?
3.  Opportunity
Mentoring communities must provide opportunity.  Mentors seek to give meaningful work, training, and service opportunities to emerging adults.  These opportunities provide experiences and sharpen job skills which prepare emerging adults for future vocations.  Within your community, create opportunities where emerging adults can both serve and lead.
4.  Inspiration
Inspiration is essential to a mentoring environment.  Emerging adults must be "invited to imagine a future that can hold significance and purpose – both for self and for the larger world."  (Article)  Inspiration produces hope, inspires dreams, and sparks motivation.  The living Word of God contains endless passages which can inspire emerging adults.
Each week as your community meets, evaluate whether or not you adding enough of these ingredients to help emerging adults grow and flourish.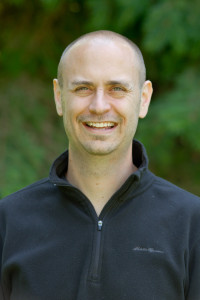 If Dr. G. David Boyd can help your church design a community for emerging adults, you can contact him at gdavid@earesources.org.  If you work with emerging adults (18-25), check out the EA Network.
Resources:
Big Questions, Worthy Dreams by Sharon Parks