While some parents may not pray because they are too busy, I believe that there are others who don't pray because they don't know what to say.  While an "awkward" moment before friends can be laughed at, what if your prayer time is "awkward."
Here is a great article that provides tips for Parents of college students.
I hope that it will turn your prayer life from "awkward" to powerful.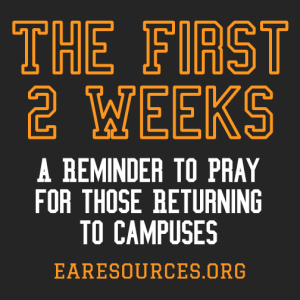 Please join us in our First Two Weeks Campaign.  The purpose of this prayer campaign is to remind Christians to pray for college students during their first two weeks on campus.
You can read more here!