If you are a parent, then there are times when your child feels as if you are preaching at them.  If you don't know your favorite topics, just ask them (if you are brave).
This article written by an emerging adult explains the thought process for your child as you discuss issues that you don't agree upon – including faith.  While this article may not reflect the relationship between you and your child, there is much for parents to learn from this writer's perspective.
Within five minutes of starting the hour-long car ride, she asked me if I wanted to explain my theological beliefs to her.
Awkward.
At this point, I had three options…
Read the entire article – HERE.
I wanted to summarize the points, but found too much that I wanted my readers to see and feel.  But I do want to highlight the author's main conclusion:
I ask 'when the preaching will end' because with conservatives I consistently feel that I am being preached at by people who don't care to understand me as a person, while with liberals I feel that I am becoming a part of a movement which is built on compassion and mutual understanding.
Within our homes, churches, and the public square – communication is key.  
Most Christians ignore the role of the Holy Spirit, and focus on conversion tactics when speaking with those outside the church – including their children.  Dialogue and diversity are welcome in today's culture, but when someone in a conversation feels the need to be right – it will turn people from the beauty of the gospel.
This author is a follower of Jesus who was raised in an evangelical home.  Unfortunately, this emerging adult found the "extra baggage" of present-day Evangelical culture (which I use to refer to anything not required by the original tenants of the movement) to be completely overpowering to their spiritual journey.  I believe that some emerging adults find these beliefs so restrictive that they abandon the faith completely.
Related Links: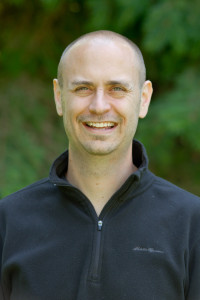 Dr. G. David Boyd is the managing director of EA Resources – a non-profit designed to equip parents and churches to engage emerging adults.  He is also the founder of the EA Network – a community of people who serve and love emerging adults.