In the 2016 election, 46% percent of emerging adults (18-29) voted.  This percentage was up slightly from the 2012 election.  Historically, younger Americans do not vote as much as older generations.  For example, over 70% of those over the age of 65 voted in the election.  We could say that the reason that emerging adults don't vote is because they are all lazy and narcissistic, but that would not be true.
I believe that young voters often do not believe that their vote will make a difference.
Democracy is built upon a belief that each individual has a voice, and that each vote matters.
I recently read an article that was discussing the recent election in the United Kingdom.  In the last election (which included the decision about the UK leaving the European Union), 43% of voters between the ages of 18-24 did not vote.  The author stated that behind each young adult, there is a story as to why they feel as if their vote did not matter.
The author states that she believes the same thing is true about the church.  She states, "If they [emerging adults] haven't been included in decision making and leadership, if they've been patronized or belittled, why would they bother turning up?"  I believe that there is a correlation between the involvement of emerging adults in the institutions of government and the church.
Emerging adults are rarely allowed into places of leadership.  Emerging adults are rarely given the opportunity for their voice to be heard.
The decline of religion in the UK has been occurring for many decades, and as the decline of religion is becoming clear in the US (Millennial Exodus), we should listen and learn from them.
Unfortunately, sometimes current church leadership does not want them to vote – because they are afraid.  They are afraid of what the new generation believes.  So instead of everyone coming together to work out our differences, we simple don't leave room for them at the table.
Instead of fear, I believe that we should respond in faith.
Without the voice and vote of emerging adults, the church suffers.
Relevant Links
D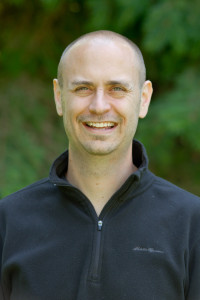 r. G. David Boyd is the Managing Director of EA Resources.  He is the founder of the EA Network.  If he can help you and your community ministry to the emerging adults in your community, please contact him at gdavid@earesources.org.