Although some people believe that mixing generations in leadership can cause the same results as mixing Mentos and carbonated drinks, I believe in young leadership.  I actually believe that the church needs Millennials in order to be healthy.  That doesn't mean change will be easy.  Here are some results to expect as you invite emerging adults into leadership.
1.  Questions will be asked.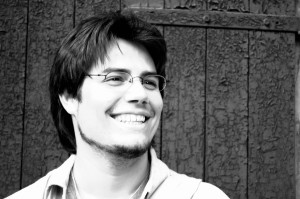 As you invite emerging adults into leadership, be ready to answer questions.  Asking questions is key to a healthy community, while authority that stifles questions and criticism is quickly headed towards disaster.  God-ordained leadership can face questions without feeling threatened.  Hierarchy is so often ingrained into our communities, that we learn to not question authority or the systems that elected them.  As we invite emerging adults to speak, they will need to ask questions to provide understanding, and at other times to evaluate decisions.
2.  Elephants will be acknowledged.
Many organizations have an elephant (or two) in the room that no one is willing to talk about.  Young leadership will gladly point them out – either because they don't understand them, or because they can see how unhealthy these huge burdens have become for the group.  Unfortunately, most of these elephants have protectors in the room.  When established leadership chooses to ignore problems within our communities (because they are too painful), emerging adults will want to revisit them.
3.  Reality Checks will be given.
We all need a dose of reality from time to time.  Emerging adults are often idealistic, and do not realize how difficult it can be to bring change to individuals and an organization.  In spite of their idealism, other generations can learn from those who understand how our world is changing, and how the church sits on the precipice of irrelevancy.  A healthy spoonful of reality is needed by both sides.  Inter-generational leadership is a medicine that will grow and strengthen the church.
4.  Assumptions will be challenged.
Whether due to being raised in a postmodern society, a digital world, or because they want to see change, EA's will challenge assumptions –  no matter how old.  A community's leadership is often blinded to their own assumptions.  A new leader will see what is being assumed by the leadership structure, and how these old assumptions are obstacles to growth and healthy change.
5.  Growth we result.
As you place emerging adults on your team, their leadership skills will improve.  However, growth should not be associated simply with youth.  Diversity creates a dynamic working environment that will cause everyone involved to grow.  This growth process is characterized by moments of pain and pleasure.
Inviting younger leadership to the table would require something from everyone. 
It is risky. 
It requires humility. 
It requires work. 
It requires courage. 
Maybe these are the reasons why Emerging Adults get shut out.
In the end, we will discover that the results of working with emerging adults are not disastrous at all.  Rather, we will discover that they are exactly what the Church needs.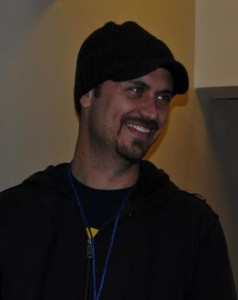 Dr. G. David Boyd is the Founder and Managing Director of EA Resources.  If he can help your church create avenues to minister to emerging adults, you can contact him at gdavid@earesources.org.