I hope that the answer is yes.  I understand that the leadership boards of almost every single denomination in America is filled with babyboomers who have "earned their stripes" and "understand the real world."  I understand the challenges that young men and women face before being heard in the church. (Read more – here.)
If we want to change the Millennial Exodus, then we need to address the problem at every level.
There is a need to minister to the individual needs of emerging adults.
There is a need to provide resources and training to church leadership to reach and minister to emerging adults.
There is a need for denominations to lead the way through allowing young adults to speak up and speak out.
Here is a story of one group who is seeking to bring transformation to their denomination.
I recently interviewed Mark Hilbelink, who leads a group of people who have named themselves YALT – which stands for Young Adult Leadership Taskforce.  YALT serves within the Christian Reformed Church in North America and the Reformed Church in America.  The YALT team originally formed under the Leadership Development Department of the denomination, but now has become its own entity.
The leadership of YALT are not paid by denomination, but the denomination provides paid staff support for the movement.  The team is composed by various pastors and bloggers who want to influence the denomination (For example – Hilbelink pastors a church in Texas).
When the team originally formed, they planned events and conferences, but found that this was an expensive, and ineffective way to impact their denomination.  More recently, YALT has focused on their on-line presence.  You can find their Facebook profile and a website.
As for their impact within the denomination, Mark states that he believes that YALT seeks to get people on board with the mission to reach young adults, and through influencing denominational events.
Mark is often asked why Millennials are leaving the church, but Mark believes (like myself), that there is not a singular reason why Millennials are leaving.  He believes that their lack of attachment to the local church is due to their life phase.  Millennials are transient which makes it difficult to connect with community.  He believes that what overall truly attracts Millennials is not a hip church, but one that is healthy.
Mark shares that sometimes church leadership "uses us [the YALT team] to keep Millennials, but not to bring change to our church."  Marks believes that while the church may not need to change its doctrine or practices, change is needed in order to stay relevant in today's world.
If you have an interest in launching a group to influence your denomination, EA Resources can help.  Contact us at gdavid@earesources.org.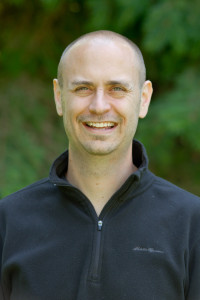 Dr. G. David Boyd is the Managing director of EA Resources.  He is also the founder of the EA Network, a Network that seeks to equip the parents and churches to meet the needs of emerging adults.