In the 1960's, Wayne Rice and Mike Yacconeli came together to convince the church that ministering to youth was essential for the health of the church.  Their vision turned into the organization Youth Specialties.    According to Mike, "We sure didn't know where youth ministry or our little company was headed.  All we knew was that God was somehow inviting us into this thing."
Our culture has shifted in the past fifty years, changing the role of church within our country, the role of faith within the life of the individual, and the metanarrative of human development.   These shifts have altered our perception of human development and created a new life phase called "Emerging Adulthood."
As our world rapidly changes, there is a great need for those ministering to emerging adults to stand and work together.
Together we can accomplish more for the Kingdom.  Together we can…
Gather resources, share ideas, and speak as one that we might attract the attention of others.
But it is more than that… we must awaken the voices of EA's so they can share.  Give them platforms so they can be heard.  We must show emerging adults that we are listening.  We will convince them that they are not the object of our work, but that side-by-side, we will labor.
For in this unity, the church will become all that she was intended to be.
That her body might be whole, and that her beauty might be revealed through diversity as the generations worship our bride – Jesus Christ.
I have glimpses of the vision.  I have two hands, one of which holds a pen.  I have pennies in a bucket.  I know a few people who stand beside me in this work.
It is not much, but it is a start.
Who has hands that are ready to work?    
Who has resources to contribute to this movement?  
Who has the connections to get the ball rolling?  
Who has a passion that cannot be contained? 
Who has a vision of what could be?  
Not for the sake of any organization, but for the sake of the Kingdom.  Not for the sake of another conference, but for our common purpose.  Not for the sake of another voice, but a medium through which we can hear His voice.
To whoever has resources, let them give. To whoever has hands, here is a shovel.  To whoever has a vision, let them speak.
If you resonate with this call, you may have something to contribute.  Please contact me.
May we together step forward in faith, and look forward to seeing what God will do.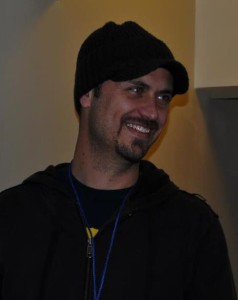 Dr. G. David Boyd is the Founder and Managing Director of EA Resources, a non-profit designed to help churches and parents understand emerging adulthood.