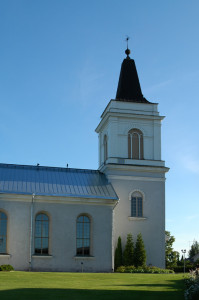 If your high school student are disappearing after graduation…
If your congregation is greying…
If you are still confused by what a Millennial is, let alone how it matters to your church…
You are not alone, but normal.  Welcome to normal.  We can help.
EA Resources is committed to helping churches with the challenges facing emerging adults by writing articles, creating education materials and working directly with churches.  The church is strategically placed to bridge the gap between emerging adults and the church.
Christian Smith said, "Religious congregations and other religious organizations are uniquely positioned in the array of social institutions operating in the United States to embrace youth, to connect with adolescents, to strengthen ties between adults and teenagers.  This could only be good for all involved.  But it will not happen automatically.  It will require intentionality and investment."  (Smith 2005, 264)
Intentionality and investment are not optional when reaching emerging adults.  If you are ready to engage your community, we can help.
You can contact Dr. G. David Boyd at gdavid@earesources.org.
If you are currently serving within the church as a minister to emerging adults, join the EA Network – a national network for those who work in this field.  (Read more about the EA Network.)
Church Related Posts more