While hosting a Theology on Tap ministry may or may not fit your church context, here is an article that discusses how one church has found a way to connect with emerging adults.  It also provides an introduction that all churches must answer regarding how to approach drinking alcohol among emerging adults.
EFFINGHAM — Glasses filled with wine and other alcoholic beverages were scattered atop a dimly lit table in Village Wine in Effingham. It's an unsuspecting setting for prayer and religious discussion, but that's what happened there on Jan. 19.
And it's what happens there every third Thursday of the month for "Theology on Tap" meetings. The gatherings bring religion to young people in a relaxed environment.
Click Here for the entire article.
Scroll down for highlights.
Here are some highlights of the article:
"It's a way to meet other young adults without needing the party scene,"  Highlights Emerging Adults need for Community
"Too many people don't see the beauty in them," she said. "The potential in them. The mystery."
"Theology on Tap is something a lot of churches around the world have adapted to reach young people. It brings people together in a responsible way."
If you work with emerging adults, you will be working alongside both adolescents (who cannot legally drink) and those over the legal drinking age.  As a ministry you will be challenged to establish policy and practices on what role drinking can have within your community.
Here are a few questions to ask yourself as you lead your community:
How can we allow autonomy among emerging adults concerning this issue?
What role(s) can drinking alcohol play in our community?
Does your religious community have any policies regarding this issue among other adults?
How do we identify when drinking as a group or for an individual might need addressed?
Does your religious community have a policy regarding this issue among adolescents?  How should it be the same?  How should it be different?
Is there a difference in policy and practice from when a gathering is attending/organized directly by a church representative than when community members organize their own outings?
What values are driving our decisions?
I am sure there are more questions, please share your thoughts/questions below.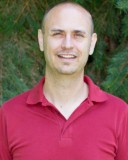 Dr. G. David Boyd is the Founder and Managing Director of EA Resources, a non-profit designed to equip parents and the church to minister to the needs of emerging adults.