Research done among youth group participants by Fuller Institute revealed only 12% of mothers have regular dialogue with their children about spiritual or life issues.  Only 5% of teenagers reported that their fathers have regular dialogue with them regarding spiritual or life issues.
The lack of communication in our homes about our faith is clearly an obstacle to the passing on of our faith and a cause of the Millennial Exodus.
Most of us are familiar with our responsibility as parents to imprint our faith upon our offspring.  Deuteronomy 6:6-7 states…
These commandments that I give you today are to be on your hearts.
Impress them on your children. Talk about them when you sit at home and when you walk along the road, when you lie down and when you get up. 
However, being a spiritual leader in the home is not always easy.
Many parents struggle with addressing spirituality within the home.  Some parents struggle because it was never modeled for them, or feel as if they are not equipped.  The main reason that parents don't talk to their children about faith is because they are afraid. 
Yes.  Fear shuts down the conversation before it even begins.
We fear how our child may respond either through statements, questions, or actions.  As parents, we fear that our child may reject the faith that we believe – and that their unbelief means that they are rejecting us.
Another source of this fear could be that our child might struggle with the same doubts that we ourselves possess.  Most Christians do not like facing our doubts, but we try to ignore or bury them in other activity.  We know the "church answers" or party-line responses for our doubt, but those pesky doubts linger.  Instead of leading our child on this pathway of faith, we give our children the glib responses that we don't truly believe.
While making spiritual conversations with your children doesn't take a lot of training, it does take courage.
Be courageous – step out and speak to your child about their spiritual lives and beliefs.
Sit back and listen.  Don't attempt to answer all their questions, or solve all their doubt.  As a parent of an adolescent or emerging adult, you should not be looking to convert them or change their beliefs.  You should seek understanding for yourself, and encourage them.  Adult children do not want you to preach at them.  If you seek to change them, these conversations will always end in conflict.  If you seek to listen to them, these conversations will lead to a deeper fuller relationship with your emerging adult.
Speak to your journey – trials, failures, victories, and hopes.  Share with your child your own experiences, while acknowledging their autonomy to make their own decisions.
Reflect and pray.  Don't express your concerns to your child, but express your thoughts through praying to God.  Process what you hear with your spouse or friends.  Having community with others who are parenting emerging adults is essential for maintaining your sanity.
Repeat. 
May God grant you the faith and courage you need to faithfully parent your emerging adult children.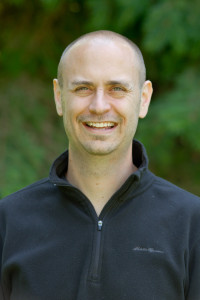 Dr. G. David Boyd is the Founder of EA Resources.  He has a passion to encourage parents of emerging adults, and faith communities who want to minister to their needs.  If he can help your community, please contact him at gdavid@earesources.org.