I was recently interview by Neil Stavem on Faith Radio about emerging adulthood, and the delayed development of adolescents.  It was a great time of discussion, and I am thankful for the opportunity to work with their team.  Here is a write-up that they completed of my interview.
Or download the interview – Here.
Dr. G. David Boyd says that while God doesn't provide a clear definition of adulthood, there is a big difference between what Scripture reveals to us and what our society teaches us on the subject of adulthood.
"For example, if you ask adolescents what it means to be an adult, some will answer that it is about being independent, both financially and emotionally, and of course moving away from their parents' home."

"However, God's design for us as adults has never been independence, but interdependence.God has designed us a social being who should learn to rely on each other as we go through life's journey."
Dr. Boyd discovered that if we don't have a proper understanding of what it means to be an adult, we won't be able to teach our children what it means. As a result, he created an evacuation plan for parents and emerging adults to use during their transition into adulthood. He reviews the three main developmental tasks from the acronym VAC:
"Vocation: are they able to work in whatever God calls them to?"

"Autonomy: are they able to establish autonomy? The ability to make decisions and deal with consequences?"

"Community: can they develop community, the ability to develop and maintain interdependent healthy relationships?"

"If we teach our adolescents and emerging adults, and give them the ability to discover vocation, to establish their autonomy, and to develop community, then they will be a healthy functioning adult."
Dr. Boyd points out that these developmental factors also resonate with the core of what it means to be human.
"Our basic needs of a human are to be useful, to be free and to be loved."
He expands our human nature and the importance of having an eVAC plan in place for emerging adults.
"As we discover our vocation as a human it helps us feel useful, as we establish our autonomy to give the ability to be free, and as we develop a community around us to fulfil is our basic human need to be loved."
---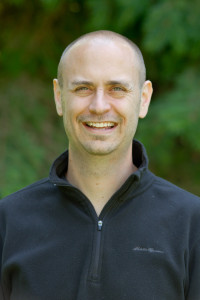 Dr. G. David Boyd is the managing director of EA Resources, a non-profit designed to equip parents and churches to engage emerging adults. He is also the founder of the EA Network, a community of people who serve and love emerging adults.