(This is part of a series written by Millennials who have either left or stuck with the church.  If you are a Millennial and would like to submit your work for publication, you will earn $100.  Here is the link.  To read more stories by Millennials search Millennial Exodus.  If you would like to fund our research among emerging adults, click here.)
Here is Caleb's story.
I've been a Christian for as long as I can remember.  My first childhood memories are of vacation bible school and Sunday family lunches.  The church has been a part of me since I was born, and its presence in my life grew and grew throughout the years.  I experienced the Holy Spirit countless times during my youth years at church camp and on mission trips, but after I graduated high school, my faith took a turn for the worse.
Make no mistake; during my first year of college I was still a Christian, but even I knew that I was lukewarm at best.  I stopped attending church, and with that decision, my faith began to slip away from me.  After almost an entire year of ignoring God, I knew I had to take action.
I found a group of Christians student through a local campus ministry who put God first and helped me regain my relationship with God.  I immediately felt overwhelmed by the sincerity and generosity these believers displayed to me.  As I began to involve myself with this community, I built strong and faithful friendships.  This change of community also led me to devote more of my time and energy to my faith.
I stuck with the church because when I lived my life without it, I hated what I saw.
My desires were earthly, my relationships were shallow, and my spirit was starved.  In retrospect, I understood how truly lonely and apathetic I felt without the body of Christ.  I had taken for granted the bond of Christian fellowship which I enjoyed my entire childhood.  This fellowship displayed through the sincere relationships and genuine kindness of a church family drew me back into the arms of my Father. 
After almost two years, I thank God for allowing me to know His presence is in my life, and for accepting me back into His loving family.  I pray that if I come upon someone going through the same struggles, that I can provide the help others so graciously provided to me.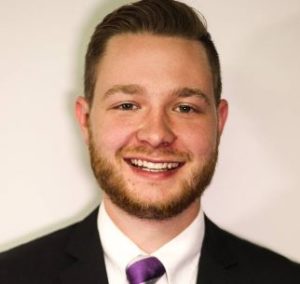 Caleb Norris is a student at the University of Tennessee at Chattanooga with a major in business management.  Caleb was born and raised in Winchester, Tennessee and is the oldest of three children.  In his spare time, Caleb enjoys reading, fishing, and playing guitar.  Please pray for Caleb as he continues his walk with Christ throughout his life.