We met at my favorite spot – McDonalds, the home of free wifi and endless sweet tea.  The man immediately began to open up about his son, and how proud he was of his academic achievement and occupational accomplishments.  At twenty years old, his son was not a slacker or self-absorbed like most other Millennials (if you believe the media).  He was already financially self-sufficient, and held down a career job.  But in spite of his fatherly pride, something had robbed this father of the ability to enjoy his son.
His son was the last of four children, and had been born to the father much later in life.  The father expressed how often he struggled to understand his son in ways that he did not have with his other children who were almost ten years older.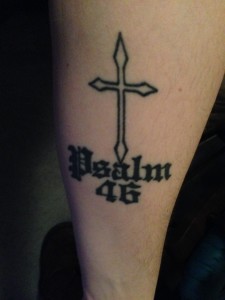 He had asked his son to refrain from tattoos until he was twenty-one.  The father's reasoning included the under-developed brain of emerging adults, his spiritual viewpoint of tattoos, and their long-term impact upon the individual's body.   Although he couldn't imagine how anyone would want a tattoo, he would allow his child this option at the proper age.
The son ignored his father's wishes, and the father's disappointment was obvious.  He was trying not to take his son's decision personally, but it still hurt.  The reasons not to get a tattoo were so clear to him.  Why would anyone get a tattoo when "style" change so frequently?  He used the word "style" in reference to tattoos several times during our discussion.
I asked what he meant by "style" and he said.  "In our world clothing styles change every season, and hair styles change once every couple of months.  Why would you get a permanent tattoo?"
While growing up, I often heard people associate tattoos as a trend.  With a larger portion of the population getting inked in today's world, few would categorized tattoos as a style or fad that changes change with time.  In my discussions with emerging adults, the decision to get a tattoo often reflected a life event, core belief, or part of their identity (more – Sacred Ink).
They are the opposite of a fad, but tattoos often reflect a person's longing for permanence and search for uniqueness.  The process of globalization has made it even more difficult for people to establish their own place in our world.  Tattoos are a simple way for humans to create a marker of their identity.
As I began to speak, there was a beautiful moment as for the first time, the father understood his son's perspective.  We sat in a quiet moment.  When our time ended, he turned to me and said, "I have learned a lot.  We should talk again."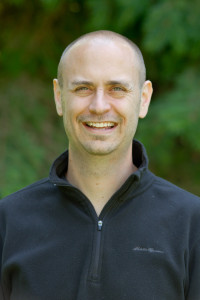 Another day in the life of a generational mediator.
Dr. G. David Boyd is the Managing Director of EA Resources, a non-profit that seeks to equip churches and parents to minister to emerging adults.