This article is a list of statistics that are taken from various studies about the benefits of a gap year.  The article also gives this image which explains the reasons why students choose to participate in a gap year.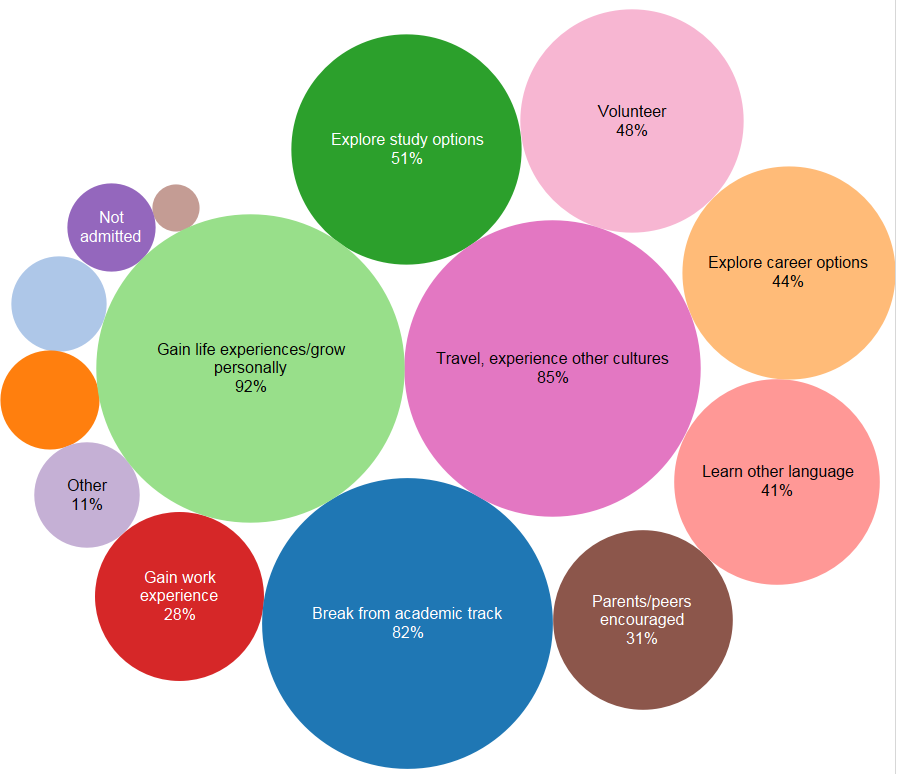 Here are some of the stats that caught my attention.
90 percent of students who took a Gap Year returned to college within a year.
In 2014 AGA Members and Provisional Members gave away a combined total of roughly $2,800,000 in scholarships and needs-based grants.
88 percent of Gap Year graduates report that their Gap Year had significantly added to their employability.
Please note:  There is currently a huge need for research and statistics among Gap Year Participants.  Many of the studies listed were not conducted on American students, and did not have a large subject base.
While Gap Years are not for everyone, they definitely have benefits.  If you are considering a gap year, here is an article to get you started.